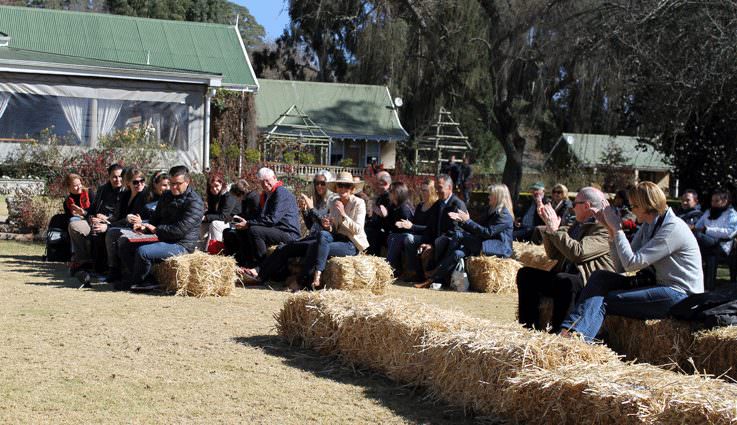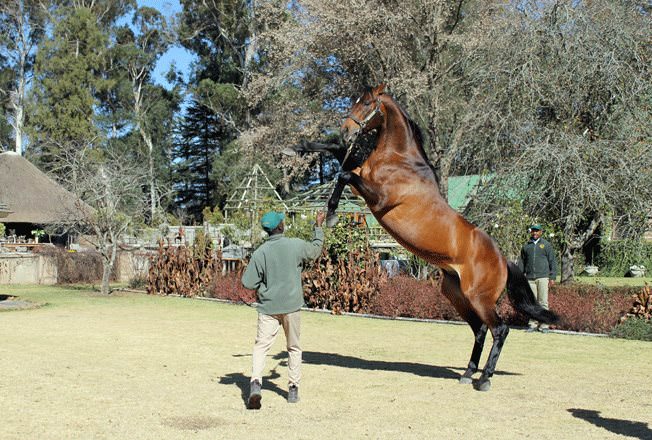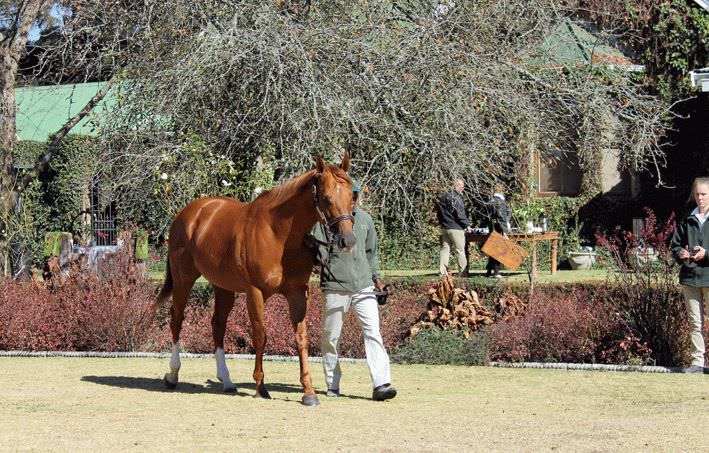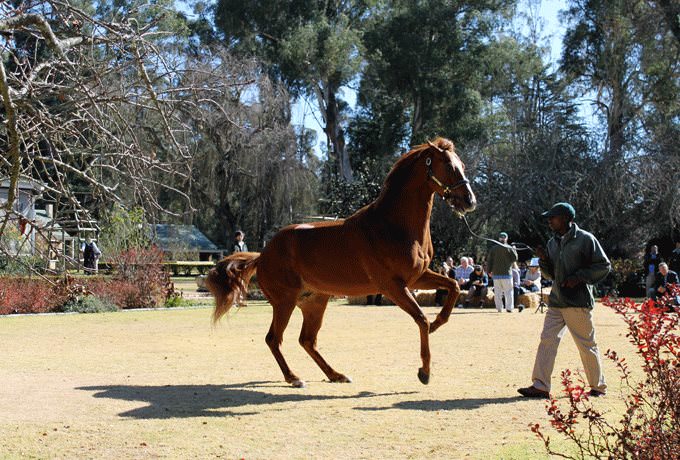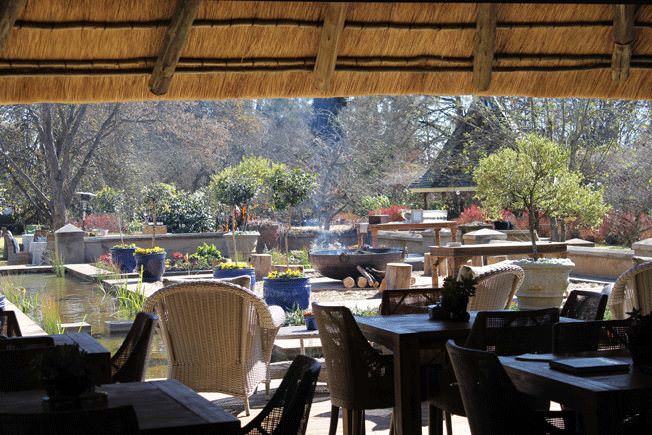 Summerhill Stallion Parade / Photos by Leigh Adams
According to the most recently available statistics from Racing South Africa, Summerhill Stud has bred 144 winners which have won 214 races and earned R19,728,812, leading Klawervlei Stud by more than R700,000 with less than a month remaining in the season.
Many attendees also cheered for Mick Goss, who has been in and out of hospitals for the past six months but whose health has improved to the point where he was able to serve as an animated host for what has become a major annual event featuring a stallion parade and a performance by Zulu dancers.
Goss, who noted that racing people relish "a damn good comeback," said he was uplifted by what he called amazing support from racing colleagues around the world during his health crisis.
While beaming a big smile at his audience, members of which were seated on bales of straw while sipping on mulled wine, Goss asked for prayers. The divine intervention was not for his health, he stressed, but rather for "the next big stallion, which God has always delivered" to Summerhill.
Goss then introduced eight of the eleven stallions advertised on Summerhill's current roster, many of which are young and unproven but whose bloodlines represent some of the best sire power from Europe, Australia and the United States.
At the end of the stallion show, champagne and hors d'oeuvres were served to mark the countdown to the beginning of the Southern Hemisphere breeding season.
One of the most exciting new stallions at Summerhill is Dubawi's Australian-bred son Willow Magic, a recently retired juvenile Group 1 winner in South Africa. Willow Magic showed his athleticism with some airs above the ground in the nippy winter air. Bred in New South Wales by Rothwell Park, Willow Magic is out of the Tierce mare La Willow; the six-year-old chestnut is described by trainer Sean Tarry as "the perfect prototype for sire success in South Africa".