VISIONAIRE
Grandson of Gone West
Visionaire, who like Western Winter descends from a son of a Secretariat mare,
Gone West, has his first South African-breds going under the hammer
at the Emperors Palace National Yearling Sale.
History has always been kind to those who embrace the future.
It doesn't take "rocket science" though, to divine the outcomes for Visionaire.
They're winning by 11.5, by 10, by 8, by 5.5 and by 5.
And there are two Black type performers already.
BLOCK A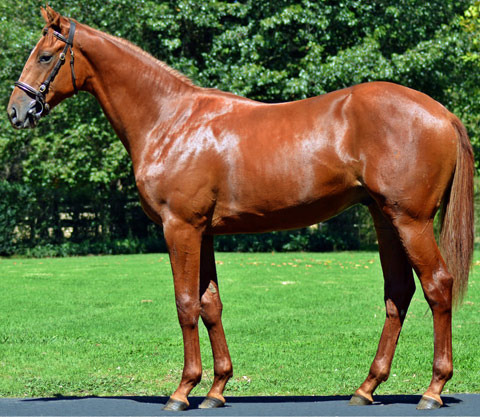 Lot 12 Commodus (Visionaire - Roman Dream) colt
Lot 71 Three Trees (Visionaire - Spring Garland) filly
Lot 86 Telekinesis (Visionaire - Success Counts) colt
Lot 89 At Long Last (Visionaire - Summersault) colt
Lot 108 Thiel (Visionaire - Tialata) colt
Lot 129 Flower Forest (Visionaire - Victory Garden) colt
Lot 209 Bar None (Visionaire - Catch Me) filly
Lot 230 Yoruba (Visionaire - Coastal Waltz) filly
Lot 306 Stokvel (Visionaire - Footsteps) colt
Lot 325 Avail (Visionaire - Grail Maiden) colt
Lot 345 Lala (Visionaire - Hlabelela) filly
Lot 366 Jet Air (Visionaire - Jet Park) colt
Lot 499 Revelation (Visionaire - Particular Passion) colt
1ST CROP.
EMPERORS PALACE NATIONAL YEARLING SALE
TBA Sales Complex, Gosforth Park
27-28 April 2014