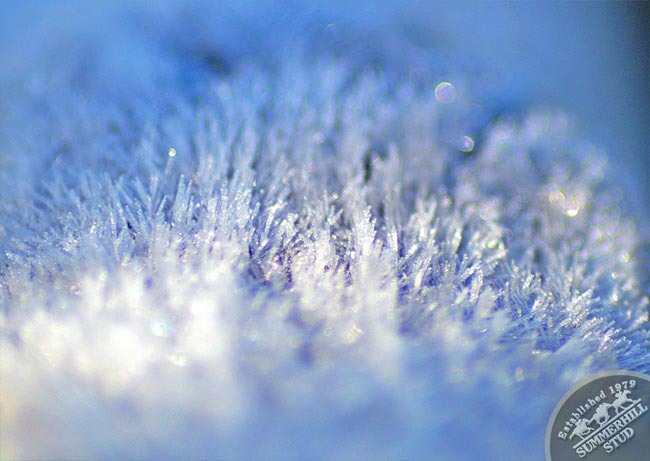 Another perfect Midlands day…
(Photos : Leigh Willson)
"Without doubt, today was the crossover between autumn and winter."
Summerhill is magnificent right now, clothed in a contrast of greens, golds and rubies, that splendid mid-point between the unrivalled spectacle of our autumn weather, and the onset of our winter chills. We woke this morning to another perfect Midlands day; the floors of the valleys shrouded in mist, and the Drakensberg stretching away for 90kms to Sani Pass. There's no finer sight in all of creation.
There's something though, in the cosmic wonder that engineers the metamorphosis between the rising sun and the crystallising of the dew, so we knew what was coming when Saturday morning shivered with the stabs of a Southerly breeze. Historically, we came to expect the first frosts any time from the onset of April, but in the past five years, it's generally been somewhere between May Day and the 10th of this month. The "Greens" tell us the delay has to do with the melting of the Arctic ice cap, but for those who are lucky enough to live here, the month's respite means we squeeze another thirty salubrious days out of autumn; even then, when the first frost has arrived, there's usually another fortnight or so's "breather" before the mornings are regularly greeted with sub-zeros.
As we drove through the floor of the valley on our way to our first meeting at 6:30 this morning, the temperature gauge touched -3°, and we knew we were in for it. Winter was here, and in minutes the farm resembled the inside of a freezer box. The one thing about a frosty morning is that you're guaranteed a perfect day when it's melted, and as we pen this piece, we're headed for the mid 20s on the centigrade scale. While there will be those who will always lament the beginning of winter, there's one certainty about it all, and that's that the scourge of African Horse Sickness is no longer. The frosts destroy the midges that carry the disease, and those regions that have suffered the odd casualty because of it, can sigh a collective relief. All being well, we can look forward to the lifting of our export restrictions, and to a new dawn for South African horses racing abroad.